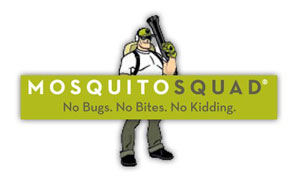 Mosquito Squad, Richmond, Va., recently welcomed four new franchisees: Javier and Myra Pena, Jon and Julie Burton, John Kulesza, and Leslie and Thomas Wilson.
Based in Texas, the Penas had been looking for a business opportunity that would allow them to spend more time with their two young sons and also one that gave back to their community. They chose to license multiple units with Mosquito Squad; their first location will open in January 2016 in Laredo and Corpus Christi. They then plan to expand their operations in 2017 by servicing clients in Texas' Rio Grande Valley.
As a Mosquito Squad client, Kulesza saw the potential of operating his own Mosquito Squad franchise. His franchise will serve Worcester, Mass.
Jon Burton, an Air Force veteran, first learned about Mosquito Squad while reading news articles on Entrepreneur.com. He and Julie will open in Omaha — the first Mosquito Squad location in the state of Nebraska — in the spring of 2016.
The Wilsons first learned about Mosquito Squad while working with a FranNet business broker, Barney Greenbaum. Recently retired from the military, Thomas Wilson is helping his wife achieve her dream of business ownership as they open their location in Northwest Columbus, Ohio, in the spring of 2016.
The award-winning franchise company currently has more than 170 franchise locations operating in the United States. It is currently looking to expand in key markets, including territories in Ohio, Florida and Oklahoma.
"With so many locations already operating, our availability has certainly decreased," notes Tricia Charles, a franchise recruitment consultant with parent company Outdoor Living Brands. "However, research shows mosquito pressure in these areas is still high and presents a great opportunity."