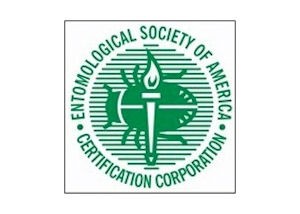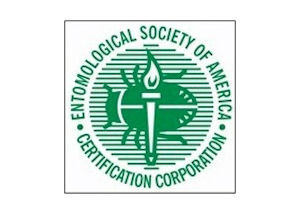 The Entomological Society of America (ESA) Certification Corp. offers two certification programs, the Associate Certified Entomologist (ACE) and the Board Certified Entomologist (BCE). For late February-early March, the organization welcomed this new class of BCEs:
Stoney William Bachman, BCE, Blackwater Consulting Services, Orangeburg, S.C.
Brian Ellsworth, BCE, Gemtek Pest Control, Boise, Idaho
In addition, new ACE (and ACE International, or ACE-I) individuals include:
Michael Daniel Anderson, ACE, Oceanside, Calif.
Marc Richard Charlton, ACE-I, Abell Pest Control, Kitchener, Ontario
George Patrick Clemons, ACE, George Washington University, Washington, DC
Christopher August Davis, ACE, Florida Pest Control, Gainesville, Fla.
James K. Dienes, ACE, Trius Pest Management, Boonton, N.J.
Frank Ellis, ACE, Western Pest Services, Maple Shade, N.J.
R. Brett Madden, Esq., ACE, Alliance Commercial Pest Control, Tinton Falls, N.J.
Jose Astrong Riano, ACE, Orkin Pest Control, Lincolnton, N.C.
Jefferson A. Rice, ACE, Environmental Pest Management, Indiana, Pa.
Jonathan Schoppe, ACE, Dial Pest Control Inc., Roseland, N.J.
Joshua A. Wilhelm, ACE, Fumigation Service and Supply, Westfield, Ind.