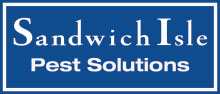 Terminix has acquired the assets of Pearl City, Hawaii-based Sandwich Isle Pest Solutions.
Founded in 1997, Sandwich Isle is one of the largest privately held pest control companies on the Hawaiian Islands.
"The acquisition of Sandwich Isle is an important strategic step in expanding our business on the Hawaiian Islands, an important region for termite, mosquito and general pest activity," says Rob Gillette, CEO of ServiceMaster, the parent company of Terminix. "Sandwich Isle is well-known for its convenient and effective services and a strong commitment to its customers. It is one of the most advanced and sophisticated pest control organizations in Hawaii and we are proud to have them join our team."
Sandwich Isle provides termite and pest control services to thousands of customers throughout Oahu, Maui, Kauai, Molokai and the Big Island and Terminix will continue to operate the company under its current name.
"I've worked with Terminix leaders on industry affairs for several years now and chose to sell to them because of their commitment to our people and our customers," says Michael Botha, owner of Sandwich Isle Pest Solutions. "We have a long history of providing exceptional service at Sandwich Isle, and we wanted to find a company that would strengthen our service offerings, provide more opportunity for our employees, and continue the high level of service our customers deserve and expect."
Jason Bailey, vice president of mergers and acquisitions for ServiceMaster, added that acquisitions were important to the company's growth strategy and his team continues to seek residential and commercial services companies with respected brands, a legacy of quality service and strong customer relationships.
Tullius Partners represented and acted as exclusive financial advisor to Sandwich Isle.