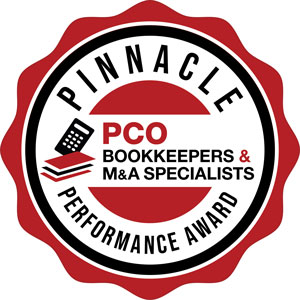 PCO Bookkeepers and M&A Specialists launched the inaugural Pinnacle Performance Awards.
The awards recognize 48 pest control companies that reached notable growth milestones in 2022. All the honorees are PCO clients.
The PCO team provided award winners with engraved plaques to display in their offices and digital marketing resources to help them promote their recognition.
"Revenue growth is one of the most important key performance indicators in the pest control industry, and it's worth celebrating," said Dan Gordon, CPA, who is Pest Management Professional's financial columnist and managing member of PCO Bookkeepers & M&A Specialists.
Among the 48 Pinnacle Performance Award winners:
6 clients surpassed $10 million.
12 clients achieved $5 million.
12 clients reached $3 million.
18 clients hit $1 million.
"The Pinnacle Performance Award winners are all serving their clients, team members and communities well," Gordon said. "We congratulate them for their accomplishments and look forward to sending them more awards in the coming years."
Two of the Pinnacle Performance Award winners include Native Pest Management and Pest Control Consultants.
About PCO Bookkeepers & M&A Specialists
Per its official "About" page, PCO M&A Specialists was started in 2012 by Daniel Gordon, CPA, managing and founding member of PCO Bookkeepers, which was started in 2000. As the market warmed, two clients approached Gordon and told him that they no longer needed PCO Bookkeepers' services. When the clients were asked why, they gave the same reply: "You guys did such a good job that we received an offer to sell our company, and we accepted the offer." Well, why wouldn't you tell us as your accountant and trusted advisor? Answer: We signed a non-disclosure agreement, or NDA, and couldn't tell you. Gordon decided then and there to start PCO M&A Specialists as a result. Having owned and sold a pest control firm and earning a degree in accounting and a CPA certificate, it made perfect sense to continue in the pest vertical.