An illustration project turns the characters from Star Wars into a collection of imaginary insects.
Read more»
In October, the Liphatech Links Soft Bait Golf Challenge returned to PestWorld 2015 in Nashville. Booth attendees tried to sink a 10-ft. putt on a green for a variety of prizes. Golfers navigated Aegis bait station, FirstStrike and Resolv obstacles....
Read more»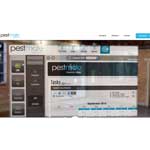 Industry software manufacturer eNex has launched a redesign of its website for three reasons: to connect its online presence with its brand identity; to reinforce its motto of "Powerful, simple" and to make the online experience more efficient and convenient...
Read more»