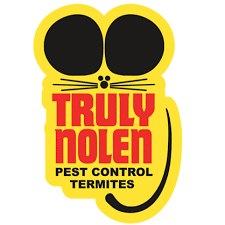 Based in Tucson, Ariz., Truly Nolen Pest Control has acquired Zenobi Pest Control, based in Naples, Fla.
Paul Ceriani, owner of Zenobi Pest Control, will be retiring. "I've enjoyed owning my own company for a long time, but it is time for me to retire and enjoy my family," he said in a news release. "Since Mr. Nolen resided here in Naples for over 25 years, I was familiar with him and his company's core values, and I believe my customers will experience the same kind of high-quality service they always have."
Scarlett Nolen, president of Truly Nolen welcomed Zenobi's customers. "Their company has provided people in Southwest Florida with excellent lawn care for several decades, and we believe their attention-to-detail is a perfect strategic fit for our company," Nolen said. "This allows us to expand our lawn care coverage area throughout Naples, which is already one of our largest service areas in Southwest Florida."
Zenobi Pest Control serves as the first acquisition of 2021 for Truly Nolen Pest Control.
"We anticipate several more company acquisitions in 2021 and look forward to continuing to expand in markets we are already in as well as adding markets in which we are not yet located," said Greg Weatherly, Truly Nolen's acquisitions director.
Founded in 1938, Tucson, Arizona-based Truly Nolen of America has more than 80 branch offices in Arizona, California, Florida, Nevada, New Mexico, Texas and Utah. The company also has independently owned and operated franchises in a number of territories including Kentucky, Georgia, New Jersey, North Carolina, Canada, Puerto Rico and more than 60 countries.