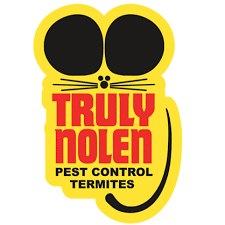 Based in Tucson, Ariz., Truly Nolen Pest Control has purchased Shields Pest Control, also headquartered in Tucson.
"We are excited to welcome Shields' customers to our Truly Nolen family," said Scarlett Nolen, president of Truly Nolen. "Their company has provided people in Tucson with excellent pest control service since 2015, and we believe their high quality work ethic fits in perfectly with our company. This allows us to service even more customers throughout Tucson, which is our largest service area in Arizona."
Randy and Lisa Shields are owners of Shields Pest Control, the second acquisition of 2021 for Truly Nolen.
"After many months of deep thought and consideration, Lisa and I made the difficult decision to hand over the reins to another high-quality family-owned company," Randy said. "We are comforted knowing our customers will be treated the same way by Truly Nolen and their terrific team that they were by our company."
Zenobi Pest Control of Naples, Fla. served as Truly Nolen's first acquisition of 2021. According to Greg Weatherly, Truly Nolen's acquisitions director, more acquisitions are on the horizon for Truly Nolen this year.
"Shields is our second acquisition this year and we thank Randy and Lisa Shields for entrusting our company to continue to provide their customers with top-notch pest control service," Weatherly said. "We will continue looking to expand in markets we are presently located as well as adding new markets throughout 2021."
Founded in 1938, Tucson, Arizona-based Truly Nolen of America has more than 80 branch offices in Arizona, California, Florida, Nevada, New Mexico, Texas and Utah. The company also has independently owned and operated franchises in a number of territories including Kentucky, Georgia, New Jersey, North Carolina, Canada, Puerto Rico and more than 60 countries.