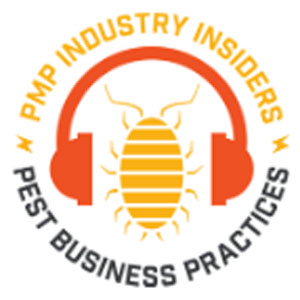 The PMP Industry Insiders has established peer groups, because of its momentum from nearly 150 podcast episodes in three years with hundreds of thousands of listens.
The PMP Industry Insiders Peer Groups are facilitated by pest control industry veteran David Billingsly, ACE, president of the Billingsly Group, a coaching and consulting firm founded in 2022.
"We looked long and hard at how we could expand our peer group offerings, and we decided to step up our game," said Dan Gordon, CPA, co-host and co-founder of PMP Industry Insiders and managing member of PCO Bookkeepers & M&A Specialists. "We are thrilled to partner with David. His deep industry knowledge and leadership experience are a huge asset, and we know he'll excel as a peer group facilitator."
With a background in retail management, Billingsly entered the pest control industry in 2006 at Washington D.C.-based American Pest. He was named president in 2017, shortly after American Pest was acquired by Anticimex. In 2021, he became Anticimex's western regional president. Over his six years at Anticimex, David was part of over 20 merger and acquisition transactions and integrations, which grew American Pest and Anticimex's western region to nearly $50 million in revenue. Billingsly is also a long-time member of the Associated Pest group, he has served on numerous National Pest Management Association and Copesan committees and is an Associate Certified Entomologist (ACE).
"We're excited to bring David on board to expand the reach of the PMP Industry Insiders Peer Groups," said Donnie Shelton, co-host and co-founder of PMP Industry Insiders and president of Triangle Home Services. "If you're serious about improving your business and you're open to feedback, there's no better forum than a peer group."
The PMP Industry Insiders Peer Groups connect like-minded business leaders to share experiences and hold one another accountable so they can achieve their goals. PMP Industry Insiders seeks owners and managers of pest control and lawn care companies who are serious about growth. Peer groups typically meet twice a year in person and communicate via videoconference and project management software in between.
To learn more, listen to PMP Industry Insiders Podcast Episode 136: Doubling Down on Peer Groups & Best Practices or visit PMPIndustryInsiders.com/peergroups.