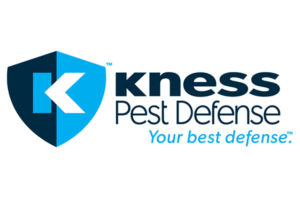 Kness Manufacturing, an Iowa-based pest defense products manufacturer, continues to form strong relationships with various vocational rehabilitation centers throughout southern Iowa.
These programs help those that face challenges with disabilities gain work skills and independence through employment. Currently, Kness is working with three organizations: Tenco Industries, Ragtime Industries and The Well Resource Center.
Kness has collaborated with Tenco and Ragtime for more than a decade. The Well Resource Center is the company's newest partner, with the partnership forming in 2019. These groups subcontract work with Kness. Vocational clients assemble Kness products, such as the Snap-E mousetrap and Big Snap-E rat trap, and package Stick-All glue boards.
The goal of the partnerships is to help the organizations' clients learn new skills and be able to support themselves. Also, opportunities like these help those facing challenges with disabilities grow and be a part of the community. By providing work experience to the program participants, they can then go out and gain employment offsite, knowing they are equipped with valuable skills and a new sense of confidence.
"We cherish our partnerships with the local vocational centers," says Kathy Wauson, president of Kness, in a press release. "When those facing disabilities succeed and grow, growth in the community follows suit."
Kness Manufacturing was founded in 1924 and a remains family-owned company. Wauson, granddaughter of the founder, Amos "Brick" Kness, is the third-generation leader of the company. In addition to mouse, rat and glue-board traps, the company offers ant bait stations and other insect, bird and small animal traps.