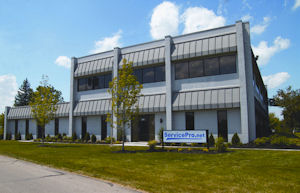 COLUMBUS, OHIO — Service Pro has relocated its corporate headquarters to a bigger and more permanent address in Columbus, Ohio, where there is more room for growth and expansion. 

After many years of occupying office spaces that were too small for the steadily growing pest control software company, the owners of Service Pro decided to purchase an office building exclusively for the use of the company. What was once a business that had less than 10 employees has now grown to nearly 100 employees working for the software development and technology firm.
Service Pro's corporate headquarters is now located at 1535 Georgesville Road, Columbus, Ohio 43228.