An industry first
Pest Management Professional (PMP) magazine has been the industry's leading technical journal since 1933.
Pest Management Professional evolved over the past eight decades, just as exterminators came to be known as pest control operators and then pest management professionals. It began as Exterminators Log. Al Cossetta, who ran National Extermination Products Co. in Kansas City, Mo., and was one of the founders of the Kansas City Exterminating Society, launched the magazine Jan. 1, 1933. At the time, the pest management industry lacked an industry journal. In fact, the magazine preceded the organization of a national association for those in the pest management industry.
The name of the publication reflects the industry's evolution. What was Exterminators Log in 1933 became Pests in 1938, which evolved into Pests and Their Control in 1939, then Pest Control in 1949 and finally Pest Management Professional in 2007.
---
Rich history
Pest Management Professional has covered the countless changes that have had an impact on the industry, from the first termiticide patented in 1932 to the implementation of OSHA's Federal Hazard Communication Standard, from the invention of aerosol insecticide to the founding of the Environmental Protection Agency, from the launch of the industry's first national association – then known as the National Association of Exterminators and Fumigators to the advent of integrated pest management, from the development of tent fumigation to the popularity of pheromones.
With more than 150 years of journalism experience between them, the Pest Management Professional staff provides readers with the latest news about market trends and services. Pest Management Professional's technical contributors boast more than 300 years of industry experience to offer the most relevant technical and applications information readers need to make critical decisions on the job.
---
Immediate access
In addition to the monthly print publication, Pest Management Professional provides the market intel pest management professionals need via the media platforms they prefer. The Pest Management Professional website offers unique content, breaking news, on-demand webinars, the latest new product information and exclusive pest management resources.
Digital newsletters deliver the latest news, professional tips and expert analysis directly to readers' in-boxes. Digital editions of the print magazine provide readers with online access to the content they need, whereas our smartphone app offers access while on the go or on the job. Social media makes it possible to instantly connect with readers while sharing the latest industry developments.
---
Editorial team
You can contact the editorial staff by mail:
North Coast Media
ATTN: PMP Magazine
1360 E. 9th St.
10th Floor
Cleveland, OH 44114
T: 216-706-3700; F: 216-706-3710
Or directly by phone or email: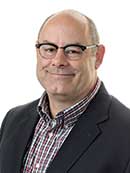 Marty Whitford, Publisher & Editorial Director
T: 216.706.3766; F: 216.706.3712
mwhitford@northcoastmedia.net
Editorial Director and Publisher Marty Whitford came aboard PMP in 2005. Whitford graduated from Kent State University's School of Journalism & Mass Communication in 1993. Prior to that, he served a four-year stint in the U.S. Navy: "It was an experience of a lifetime, something that prepared me for leading at work and listening at home." Whitford and his new commanding officer, Bridgid, tied the knot Aug. 10, 1991. The Whitfords reside in Bay Village, Ohio, and are the proud parents of Mickey, Jamie and Meg.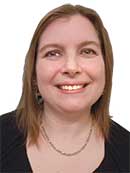 Heather Gooch, Editor
T: 330.321.9754; F: 216.706.3711
hgooch@northcoastmedia.net
Editor Heather Gooch first joined the PMP team as an assistant editor in 1995. After 10 years with the magazine, she "retired" to become a freelance writer and full-time mom. In 2015, however, she heeded the call to come back as managing editor. Gooch never really left the industry, however — having worked behind-the-scenes for PMP during her freelance years. These days, she lives in Medina, Ohio, with her husband (fellow journalist Jamie Gooch), their two daughters and two rescue dogs.
Diane Sofranec, Senior Editor
T: 216.706.3793; F: 216.706.3710
dsofranec@northcoastmedia.net
Senior Editor Diane Sofranec has worked for PMP since 2014. She's an award-winning journalist whose professional writing and editing career spans more than 30 years. In addition, she was responsible for PMP's website, electronic newsletters, webinars and social media platforms. Sofranec knows for a fact that Cleveland Rocks, which is why she lives in the nearby suburb of Bay Village, Ohio, with husband (and music writer) Michael Gallucci and son (and budding musician) Ennio.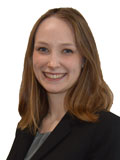 Ellen Kriz, Managing Editor
T: 216.706.3764; F: 216.706.3711
ekriz@northcoastmedia.net
Ellen Kriz has a bachelor's and master's degree in English from John Carroll University. At North Coast Media (NCM), she is managing editor of Pest Management Professional and LP Gas. Prior to North Coast Media, she worked as a market research analyst and was a writing teacher and tutor. She lives in Lakewood, Ohio.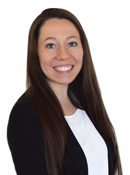 Danielle Pesta, Digital Editor
T: 216.363.7928; F: 216.706.3710
dpesta@northcoastmedia.net
Danielle Pesta has a bachelor's degree in journalism and media communications from Otterbein University. At North Coast Media, she spends her time managing the digital strategy for Pest Management Professional. She has been in B2B publishing for almost six years and has won multiple awards from the Turf and Ornamental Communicators Association.
---
PMP's Regular Contributors
Dan Baldwin, BCE
Terminix Commercial
Judy Black, BCE
Rollins Inc.
Greg Baumann
Nisus Corp.
Dr. Jim Fredericks
National Pest Management Association
Dan Gordon
PCO Bookkeepers
Bobby Jenkins
ABC Home & Commercial Services
Dennis Jenkins
ABC Home & Commercial Services of DFW
Raleigh Jenkins
ABC Home & Commercial Services
Jerry Schappert, ACE
The Bug Doctor
Pete Schopen
Schopen Pest Solutions
Mark Sheperdigian, BCE
Rose Pest Solutions
PMP's Editorial Advisory Board
Dr. Hamilton Allen, BCE
Senske Lawn & Tree Care
Stuart Aust
The Aust Group
Ryan Bradbury
Industry Consultant
Michael Broder
BHB Pest Elimination
Doug Foster
Burt's Pest Control
Paul Hardy
JP Hardy Consulting
Frank Meek, BCE
Rollins Inc.
Dr. Faith Oi
University of Florida
Eric Scherzinger
Scherzinger Pest Control
Kurt Scherzinger, ACE
Scherzinger Pest Control
Stephen Vantassel, ACE
Wildlife Control Consultant
Mary Vongas
ChemTec Pest Control
---
Sales team
To learn more about the Pest Management Professional sales team, click here.