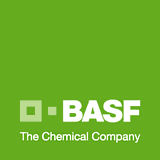 ST. LOUIS—BASF introduces Alpine WSG Water Soluble Granule Insecticide, which offers pest management professionals (PMPs) an efficacious product option with a flexible label that allows for both inside and outside use and a wide range of rates.
The insecticide is proven to control ants, bed bugs, fleas, house flies and German cockroaches, among other labeled pests. Application sites include attics, eaves and soffits, hard surfaces (sidewalks and driveways, for example), siding, indoors to flea-infested or potentially infested areas (such as rugs, pet beds or floors), or outside in yards for ants and fleas.
It's also easy-to-use, mixing into a clear, odorless solution that doesn't stain. Once mixed, it stays suspended and won't clog equipment.
The Alpine family of products includes Prescription Treatment brands: Alpine Flea Insecticide with IGR, Alpine Dust Insecticide, Alpine Cockroach Gel Bait, Alpine Pressurized Insecticide and Alpine Ant and Termite Foam. All Alpine formulations contain the active ingredient dinotefuran, which has been granted reduced-risk status for public health use by the U.S. Environmental Protection Agency.