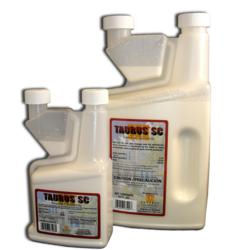 PASADENA, TEXAS—Pest management professionals (PMPs) can take advantage of two promotional offers on Taurus SC termiticide/insecticide products from Control Solutions Inc. (CSI). The offers are valid on orders placed from Oct. 15, 2012 through Dec. 31, 2012.
 PMPs can earn a $20 VISA gift card for each 78-oz. bottle purchased of Taurus SC. A completed redemption form with a copy of the qualifying invoice must be submitted to CSI by Jan. 17, 2013, to receive a rebate. For more information on this rebate or to obtain a redemption form, click on the link below:
PMPs can earn one FREE 20-oz. bottle of Taurus SC with the qualifying purchase of at least three bottles on one invoice. Distributor/Retailer to provide free goods at the time of purchase. For more information on this promotion, click on the link below:
Purchases must be made from an authorized CSI distributor. Only licensed PMPs qualify for either promotion.