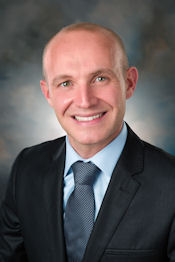 MADISON, WIS.—Arnaud Del Valle joined Bell Laboratories in October as Southern European Manager, representing Bell products to the professional pest control and animal agricultural markets in France, Italy, Spain, Portugal, Greece and Turkey.
Del Valle works closely with Bell distributors and their sales representatives on the use and promotion of Bell rodent control products. He provides product information and training to distributor sales staff and customers, and assists distributors in developing business plans for their respective markets, including implementing and monitoring promotional/educational programs.
In the field, Del Valle conducts training workshops for technicians and lends technical support on pest control strategies, including accompanying distributor reps and technicians on inspections at hard-to-control rodent infestation sites. He also represents Bell at trade shows and exhibitions in Europe.
Del Valle brings a strong educational background and experience in international trade management to Bell.
In 2003, while working on a bachelor's degree in marketing and sales at TEC de Monterrey in Cuernavaca, Mexico, he developed a Mexico-based business strategy for the Spanish company, Orpil Import-Export. A year later, as part of a master's program on international trade, he interned as a  European market research analyst for AB Volvo, conducting and analyzing market research in seven European countries. He earned a master's degree in management, with emphasis on marketing, sales and international trade, from Clermont Business School in France in 2005.
Del Valle was employed by Michelin for more than five years, first as an area sales manager in Lyon, France, where he provided after-sales service management in the agricultural tires line, and later as a key account manager in the compact tires line for the south of France.  In March 2009, Del Valle was promoted to European Sales Forecast Manager in Clermont, France, where he managed industry forecast teams in four countries.
Fluent in French, Spanish and English, Del Valle is based in Lyon, France.