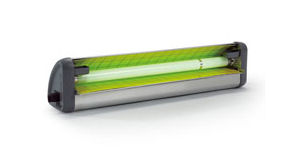 PRINCETON, NJ—Now through Feb. 28, P+L Systems is running a "Buy 4, Get 1 Free" promotion on Nectar, its undercounter-mounted insect light trap (ILT) for pest management professionals (PMPs).
"PMPs all across the country are just realizing that the Nectar Insect Light Trap is a perfect component in an integrated approach to controlling small flies in bars and restaurants," says Steve Jackson, general manager-Americas at P+L Systems. "The Nectar's slimline design allows the unit to be installed under a bar or server station. The Nectar's exclusive glueboards contain a melon attractant to lure more fruit flies; the device also comes with two detachable and refillable bait cups in which PMPs can add their favorite concoction to attract more small flies."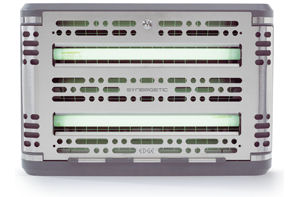 Jackson adds that because of the unit's low-profile design of the Nectar, it has been used successfully in states that are plagued by brown marmorated stink bugs (BMSB) or other overwintering pests like kudzu bugs, boxelder bugs and Asian lady beetles: "Just place the Nectar into an attic or crawlspace, and the stink bugs start filling up the glueboards. Nectar even caught some BMSB in a bar in Atlanta."
In addition, P+L Systems is offering a Buy 4 Get 1 Free opportunity on the Edge — a glueboard device designed for use in the kitchen or warehouse areas. Its patented z-shaped glueboard design provides a 31.5% increase in catch area for flying insects, the company says. The device covers an area of 1,300 sq. ft.