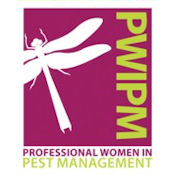 FAIRFAX, VA—Professional Women in Pest Management (PWIPM) is accepting nominations for its annual Professional Empowerment grant. This grant will be awarded to one female who is interested in advancing or securing a career in pest management.
This grant may be used by the recipient to defer costs related to advancing her career or education in the pest management industry. The grant will be a minimum of $1,000. It also includes $500 toward travel expenses to attend the National Pest Management Association's (NPMA's) PestWorld 2014 in Orlando, Fla., in October 2014.
The Professional Empowerment Grant will be awarded during the PWIPM reception at PestWorld on Oct. 22, 2014. The successful recipient(s) will be notified by Sept. 1, 2014.
Deadline for submission:  Aug. 1, 2014
Minimum requirements:
Female currently employed in pest management industry
Minimum of 2 years' experience in the industry
To be submitted:
Resume with work experience outlined in the pest management industry
Essay (to be no more than two pages long, 500-1,000 words, see below)
Two letters of recommendation (sealed and signed by author)
Essay questions:
What future changes as a female do you anticipate in the pest management industry?
How does your practical experience or interest in advancing your career in the pest management industry qualify you for this grant, and how will the grant money enable you to further your career?
Letters of recommendation should comment on the student's goals and motivation, and answer the following questions:
Does the applicant have a strong interest in the pest management industry?
What steps has the applicant taken to prepare/advance her career in the pest management industry?
Finalist requirements: The grant recipient will be required to submit an article (no more than 500 words) to PWIPM within 90 days of receipt outlining the benefit of the grant, how the funds will be used, and progress being made in her career objectives.
Submit all required documents in one envelope by the Aug. 1, 2014, deadline to:
Dominique Stumpf, CMP
Professional Women in Pest Management
c/o NPMA
10460 North Street, Fairfax, VA 22030