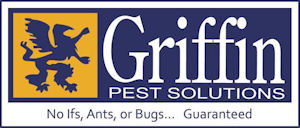 KALAMAZOO. MI—To ensure food industry professionals have a full understanding of the impact new regulatory requirements will have on their operations, Griffin Pest Solutions is hosting the Food Safety Pest Management Conference, Sept. 23, 2014, at the FireKeeper's Casino in Battle Creek, Mich.
From increased documentation requirements to closer scrutiny by third-party auditors, the plate for food processing, warehousing and distribution managers is getting fuller and this event will explain new regulations, interpretations, and standards designed to improve the safety of America's food supply over the coming decades.
Attendees will leave the day-long education event will the latest information on how to improve pest management efficiencies and efficacy, and stay compliant with vital third-party audits.
Expert speakers will share best practices for the following topics:
Rodent Management Strategies
Designing An IPM Program for Your Facility
Preparing and Passing A Third-Party Audit
Food Industry Trends
FSMA, FDA and Regulatory Issues Impacting Food Plants
Food safety managers, plant and warehouse managers, sanitation managers, facility managers and in-house pest management program coordinators will all benefit from attending.
The conference will run from 8 a.m. to 4 p.m., and continuing education credits will be available. Registration is $149 per person. Early bird and group discounts for groups of three or more are available. For registration and program information, visit www.griffinpest.com/foodsafety.
"Our team of industry and regulatory experts will break down how these new regulations impact your organization and what you can do to ensure compliance now and in the future," says Jeff Spencer, A.C.E., vice president at Griffin Pest Solutions. "Attendees will gain valuable insights into trends and technologies that are transforming the pest management role in the food industry."