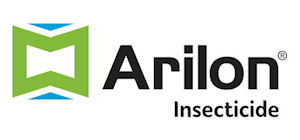 GREENSBORO, NC—Arilon insecticide from Syngenta Professional Pest Management has received approval from the U.S. Environmental Protection Agency (EPA) for uses on more than 20 pests in residential and commercial settings.
The expanded label gives pest management professionals (PMPs) more flexibility for controlling a variety of pests with a non-pyrethroid, non-neonicotinoid chemistry. Arilon is the only sprayable product in its class of chemistry, the oxadiazines, according to the company. "Syngenta knows PMPs need products to evolve, so they can continue meeting their business challenges," says John Dombrosky, head of marketing for Syngenta PPM in North America. "Options are important, and with the new Arilon label and multiple application methods, PMPs can expect the same great results they've experienced, but with a wider range of pests to control, such as fleas, flies, stink bugs and more." The active ingredient in Arilon, indoxacarb, can differentiate between target insects and non-target insects, the company says. Its exclusive mode of action combines non-repellency and a slight delay in insect mortality, so Arilon can be shared among target insects. This helps ensure comprehensive control within 24 to 48 hours.
The following pests have been added to the Arilon label (at press time, the expanded label was not approved for use in the state of California):
Beetles
Boxelder bugs
Carpenter bees
Centipedes
Earwigs
Fleas
Flies
Grasshoppers
Kudzu bugs
Millipedes
Pantry pests (including granary weevil beetles and saw-toothed grain beetles)
Silverfish
Springtails
Stink bugs (including brown marmorated stink bugs)
Wasps
In addition to the newly added pests, the expanded Arilon label allows the product to be applied in different ways to meet the specific needs of PMPs. Arilon can be applied indoors as a crack-and-crevice application and in food-handling establishments, as well as outdoors as a perimeter application up to a flexible 10-ft. band.