Tell us about your new organization: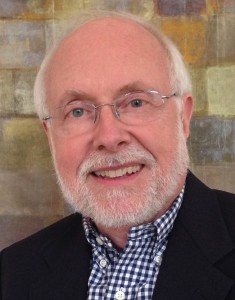 When BASF consolidated its Specialty Products Division in Raleigh, N.C., in January 2013, my wife and I agreed we didn't want to relocate from St. Louis. I wasn't ready to retire, and my wife didn't want me to become bored. After 43 years of marriage, she knows me quite well. I still have many product ideas to unveil, so I started a consulting company.
I love to develop new products in this industry. I'm trying to find companies with promising new technology that need help with development. I enjoy developing new products, from formulation all the way to obtaining data for U.S. Environmental Protection Agency (EPA) registration. I'm assisting companies in the pest management, turf, ornamental, greenhouse and animal health markets. I've also done a lot of in- and out-licensing throughout the years.
Did you get your start in the industry with Dow?
I was hired by The Dow Chemical Co. on June 1, 1972, and worked in the Michigan Division in Midland, Mich., for three years. Working in a production support group, one of my first jobs was to complete the data package for the patent filing for a new process for the production of the insecticide chlorpyrifos (Dursban and Lorsban). I worked on various process improvement projects, including modifying the production process for a carbamate, Zectran. I helped develop a process to make one of the raw materials for chlorpyrifos, diethyl phosphorothioate. I worked with chemists and chemical engineers to design and build a production plant for the process we developed in the laboratory. I'm happy it worked.
I'm restless, so I moved on. For the next three years, I worked in a pharmaceutical group that was in the corporate organization. I did lab scale-up of new drugs, and the pilot plant scale-up for new drugs entering the human testing phase. I worked with Bill Dowd to develop a process to make ibuprofen. We received a patent for the process. Working with the chemistry of drug-making was incredible. I wish there was a way for me to explain how wonderful it was to go through a four-, five- or six-step process to obtain a beautiful batch of white crystals that might be a new drug.
Then an opportunity opened in the agricultural formulations group, which was part of a different corporate group located in Midland. My assignment was to generate new formulations for chlorpyrifos, Dursban. It was an exciting job because a new marketing group was ramping up the marketing and sales of chlorpyrifos to the consumer, turf and pest control markets. The formulations needed to be updated, and new ones needed to be developed.
My first goal was to develop a concentrate that could be sold to customers who would dilute the concentrate with water, package it and sell it into the consumer market. At the time, most of the products were oil based. After three years of hard work, the formulation Dursban 30 SEC was registered at the EPA and placed on the market. Don't we all wish that we could do that now? This same project now would take five years. It's a good feeling to know something you developed is on most of the pesticide shelves in the U.S.
A big concern with the sale of chlorpyrifos was the odor. Developing a low-odor form opened up the dog collar market and the broadcast flea market, which allowed us to develop Dursban LO, a concentrate for the pest management market.
Sometimes things all come together at the same time. We had the new technology related to Dursban 30 SEC and Dursban LO; the five-year ground test for termites at the U.S. Department of Agriculture (USDA) site in Gulfport, Miss., and other sites were completed (the data looked good); and the chlorinated hydrocarbons were under environmental pressure. I helped launch Dursban TC termiticide at the 1979 National Pest Control (now Management) Association convention in New Orleans. That was the highlight of
my career.
After four years in formulations, I moved on again. A regulatory job opened up, and I did that for nine months. I finished my career at Dow in product development for Dursban in all markets except termites.
And then you joined Whitmire?
Whitmire Research Laboratories purchased Dursban Technical from Dow, and I called on them to offer technical advice with the local sales representative. I was impressed with what Blanton Whitmire and Dan Stout were doing, so I asked if they had an opening. They did. In November 1985, I started work at Whitmire, developing new products. I had many job titles. The company was sold a few times, finally to BASF.
One nice thing about a small company is sometimes there isn't a lot of opportunity to move up, so you can concentrate on your job instead of looking for your next job. We all worked together to help the industry control insects by developing new innovative products.
I looked at our records over the 28 years I was at Whitmire, and found we explored more than 350 new product ideas. A good many of these were registered with the EPA and introduced to various markets.
As a child, were you fascinated by or fearful of pests?
I grew up on a farm in the middle of nowhere in north central Iowa. I always wanted to be a farmer. Insects were just a nuisance to me. I never was particularly interested in them as a child. I hate to admit that.
When and why were you first attracted to the industry?
I became hooked on the professional pest management industry when I moved to a formulations job in 1978 in the Agricultural Products Division at Dow. My labmate showed me a crude version of a microemulsion containing chlorpyrifos, and then I worked for two years to come up with a commercial microemulsion formulation of chlorpyrifos, which became Dursban LO, Dursban TC, Dursban 1-12 and Dursban 30 SEC.
Which structural pest do you have the most respect for and why?
Cockroaches. They just keep coming back.
How do you define integrated pest management (IPM)?
IPM is inspection, cleaning and exclusion. Pinpoint applications of carefully selected pesticides should be made next. Then it's back to inspection and monitoring. The understanding of insects' biology and behavior is extremely important. As PMPs, we have to think like insects. Trying to nuke pest insects to achieve control isn't acceptable.
What are the three biggest obstacles facing the pest management industry today?
1. The government. American businesses are facing a huge problem of overregulation. The extreme environmentalists have convinced the public to be afraid of technology.
2. The lack of new chemistry. We have to develop and learn how to control insects with new technologies and techniques.
3. The "We've always done it that way" attitude. Blanton Whitmore drove a stake through the heart of that thinking years ago.
What are the industry's three biggest opportunities?
There's only one that matters: change. We have to change with the times. Blanton Whitmire was always looking at least 10 years down the road. His goal was to improve the industry with innovation. He had the vision to invest in the future.
How do you see the industry's future?
It will be fine. We can change, and we have changed. Insect pressure will only worsen.
At a glance: David Naffziger
Title: President
Organization: DHN Solutions, LLC
Years in pest management: 39
Industry mentors:
PMP Hall of Famers Blanton Whitmire, Dr. Austin Frishman and Dan Stout, as well as Larry Speer, Jonathan Berger and Bill Broom
Three biggest industry achievements to date:
Cockroach baiting, the use of pressurized products for various control measures and termite baits
Mix served as editor and publisher of PMP for 20-plus years. You can reach Mix, a member of the PMP Hall of Fame (Class of 2005), at jnmix@aol.com.