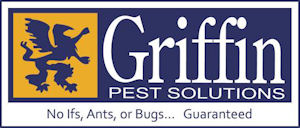 KALAMAZOO, MI—From increased documentation requirements to closer scrutiny by third-party auditors, the to-do-list for food processing, warehousing and distribution professionals is not getting any shorter.
To assist food industry professionals in Michigan, northern Indiana and northwest Ohio meet the demands of increased documentation and closer scrutiny by third-party auditors, Griffin Pest Solutions is hosting the Food Safety Pest Management Conference, Sept. 23, 2014, at the FireKeeper's Casino in Battle Creek, Mich.
Attendees will leave the day-long education event with the latest information on how to improve  pest management efficiencies and efficacy, and stay compliant with vital third-party audits. The lineup of expert speakers will share best practices for the following topics:
The Impact of FSMA and GFSI: Len Steed, AIB
The Food Plant Inspection: What's Hot and What's Not: Jeff Tucker, Entomology Associates
The Latest On Third-Party Audits and Pest Management: Dr. Richard H. Dougherty, Food Resources Northwest
Food Processing Industry Trends: Lisa Lupo, Quality Assurance and Food Safety magazine
Fly Management Strategies for the Food Industry: Jeff Tucker, Entomology Associates
Assessing Rodent Risk in Food Processing
Town Hall Meeting: The New Dawn of Food Safety and Pest Management
Food safety managers, plant and warehouse managers, sanitation managers, facility managers and in-house pest management program coordinators will all benefit from attending, the company says.
The conference will run from 8 a.m. to 4 p.m., and continuing education credits will be  available. Registration is $149 per person. Early-bird and group discounts for groups of three or more are available.