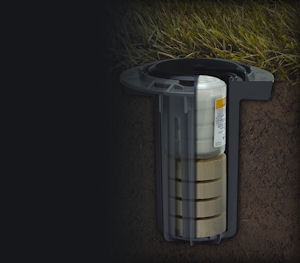 RESEARCH TRIANGLE PARK, NC—The BASF Pest Control Solutions business has announced that Trelona Advance Termite Bait System (ATBS) is now available for use to control termites. Trelona ATBS delivers certainty and flexibility to pest management professionals (PMPs) who want control, predictability and price assurance as part of a successful termite baiting system.
Trelona Compressed Termite Bait, with the new active ingredient Novaluron, provides faster termite elimination and uses less bait than previous active ingredients, the company says. Trelona ATBS offers flexibility in selling either the Trelona ATBS Monitoring System or the Trelona ATBS Direct Baiting System to homeowners. In addition, PMPs that are already using ATBS and have existing accounts that haven't had termite activity for a year can begin using Trelona ATBS and benefit from a six-month inspection interval, the company says.
Trelona Compressed Termite Bait is sold as an agency product through BASF distribution partners, which ensures consistent pricing, the company says.