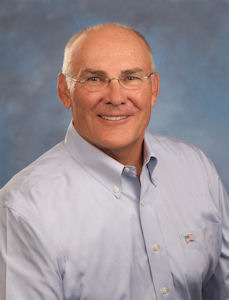 SANTA FE SPRINGS, CA—Agri-Turf Distributing, LLC has named Lon Records as its Chief Executive Officer. Records' announcement comes just days after the one-year anniversary of Agri-Turf's establishment.
"It is a great pleasure to announce Lon's return to the industry as the Chief Executive Officer for Agri-Turf Distributing, LLC," says Agri-Turf President Rich Records. "In addition to reporting to the board, he will focus on market development, supplier relations, and the long-term growth of the company. I know that I speak for all associates when I say he is a welcome addition to our team."
Records is a familiar face in the industry with a career that dates back to the early '70s. He began his career as a sales representative for Chevron (Ortho) in the late '60s. In 1972, he joined Target Specialty Products as a sales representative in Gardena, Calif. Within a few years, he was promoted to sales manager, then branch manager, and later became president in 1982, a position he held until 2012. During his tenure, the company expanded beyond pest control distribution into all of the specialty markets including turf and ornamental, golf, nursery, vegetation management, aquatic and vector. The company grew from three branch offices to 13, employing over 150 employees in six western states. He also held leadership positions within Western Plant Health Association (WPHA), and United Producers, Formulators & Distributors Association (UPFDA).
"I appreciate the trust placed in me to help develop Agri-Turf and expand its presence in the market," says Records. "It takes a strong team to build a business and develop a brand. We have a team with deep roots this industry, exceptional intellectual capital, and institutional memory."
Records serves as co-chair of the California Agricultural Commissioners and Sealers Associates, which serves to provide an educational and leadership forum for agricultural commissioners and industry leaders. He is vice-chair for the Centennial Farm Foundation in Orange County which promotes a better understanding of agriculture and the role it plays in California's economy. In addition, he is a regional council member for the Los Angeles Region of the American Cancer Society, a position he has held for the past 12 years.
He resides in the Tustin, Calif., area with his wife, Lynn. They have daughters Heather and Lory; a son, Erik, and three grandsons: Jack, Luke and Nolan.