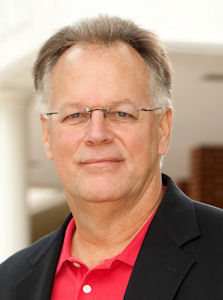 ALTAMONTE SPRINGS, FL—Just 12 years ago, Heron Lawn and Pest Control was a small start-up company run out of a tiny bedroom home office in Altamonte Springs. The three owners, Rodney Lackey, Steve Okros and Joseph Patti, answered phones, made customer appointments, treated lawns and handled all aspects of the business themselves.
Today, Heron Lawn and Pest Control has eight branches throughout Central Florida. It is approximately 200 employees strong with more than 18,000 customers. To take the company to its next level, Heron Lawn and Pest Control has hired industry veteran Greg Clendenin to serve as CEO.
Clendenin joins Heron with 35 years of experience in the lawn and pest industry. He is a graduate of Liberty University, Lynchburg, Va., as well as from the Crummer Graduate School of Business at Rollins College. He has held such positions as partner and vice president of operations of Sears Authorized Termite and Pest Control, and president and CEO of Middleton Lawn and Pest Control. During his nine-year tenure with Middleton, the company experienced organic growth from $8 million to $35 million.
Among his accolades are the 2004 Florida Pest Management Association (FPMA) Chairperson of the Year; a 2003 recipient of the Key to the City of Orlando; and a finalist in the Entrepreneur of the Year award from the Crummer Business school at Rollins College. He has earned Gov. Lawton Child's Corporate Champion Award, The Leadership Award from Department of Juvenile Justice, the Excellence Award from the Orange County Citizen's Commission for Children; and a National Leadership Award. Clendenin also served as FPMA's assistant director for Region 4; as past chairman of the National Lawn Care Committee for the National Pest Management Association; past NPMA board member and chairman of the National QualityPro program.
Clendenin has been married to his wife, Dottie Moody Clendenin, for 16 years and together they have four sons: Jason, Aaron, George and Charlie.