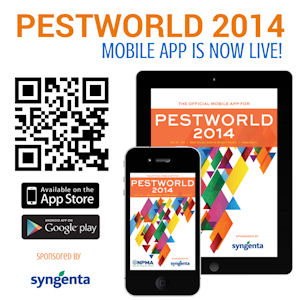 FAIRFAX, VA—The mobile app created just for National Pest Management Association's (NPMA's) PestWorld 2014 is now live. Download it for free to your iPhone, iPad, or Android device. Once installed, you will have instant access to such features as:
The full event schedule and customizable agenda
Detailed info about speakers and exhibitors
Social sharing with other attendees
Notifications of important updates
And more!
To download, you can click here from your device, use the provided QR code, or search for "NPMA Events" in the iTunes store or Play store.