Bayer Launches New Backed By Bayer Platform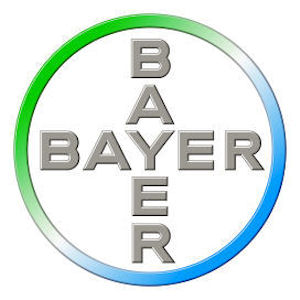 RESEARCH TRIANGLE PARK, NC—To better serve the needs of an ever-evolving and increasingly complex industry, Environmental Science, a division of Bayer CropScience LP, has relaunched Backed By Bayer, a comprehensive customer-centric platform with new and expanded resources for pest management professionals (PMPs). Those PMPs familiar with the phrase will now have an entirely new notion of what it means to be Backed By Bayer, as they will now have access to a suite of new tools, information and resources available through a revitalized website, expanded mobile app, and more.
"To our customers, the idea of being 'backed' by Bayer evokes a sense of partnership on a number of levels," says Mark Schneid, chief marketing officer for Environmental Science, North America. "That connection has inspired us to renew our promise and take our commitment to our customers to an entirely new level by revitalizing the Backed By Bayer platform, organizing our offerings by the needs of the industry, and bringing forward not only best-in-class products and solutions, but also the world class technical support, industry tools and critical advocacy initiatives that our customers need."
As a part of the revitalized platform, PMPs and distributors can register at www.backedbybayer.com to gain instant access to product updates and industry news, industry recognition opportunities, sales and technical support, and exclusive opportunities to market, grow and improve their businesses.
"Backed By Bayer is our way of bringing together everything we do and stand for within the Bayer organization, so we can provide our customers with the solutions, business tools and technical expertise to help them reach higher levels of success," says Chris Pienaar, head of Bayer's professional pest management business. "We are dedicated to moving the industry forward, providing innovation and support in areas that are driving change, so we can continue to explore new ways to help PMPs grow their service offerings and communicate to them the idea that 'we have your back'."
Bayer is dedicated to moving the industry forward and providing innovation and support in areas that are driving change. Backed By Bayer resources for PMPs include the following:
Science and Innovation: For years, PMPs have been challenged by the continued evolution of pests, resistance to treatment solutions, and how to achieve stronger account retention. With the Environmental Science research and development facility based in the United States, though, Bayer can tailor its solutions based on direct customer insights and develop new solutions to help PMPs achieve effective results. For example, Bayer's new Maxforce Impact Roach Gel Bait offers PMPs an innovative white matrix and a new bait active ingredient specially designed to combat aversion. Maxforce Impact is highly effective on both normal and bait-averse strains of German roaches, and with no signal word, the solution provides PMPs a baiting option that works across a broad range of accounts, including sensitive accounts in the healthcare, child care and food service industries.
Technical Expertise: While PMPs are constantly facing an evolving regulatory environment, new pest pressures, the latest industry technologies and an increased consumer concern with the safety of pest management, Bayer regularly provides PMPs with technical support to help in the day-to-day activities of their businesses. Joe Barile, BCE, serves as Bayer's technical service lead with his team of experts that offer PMPs knowledge and advice to help them feel confident in their pest identification, proper product use and application techniques. For quick support, PMPs can tweet questions directly to Bayer and Joe's team at the @BayerPestPro Twitter handle.
Education and Information: In this ever-changing industry, there is always something new to learn. Through the newly launched Twitter handle, PMPs can access technical expertise from Joe Barile, pest identification tips, new product information and offers for cost savings on Bayer's products and solutions. This platform is another example of Bayer striving to continually connect with its customers, keep them informed of what's new to the industry and serve as a trusted partner in professional pest management.
Sustainability and Industry Advocacy: Together with the National Pest Management Association (NPMA), Bayer's Vision 2020 initiative is aimed at charting the future of the pest management industry. The multi-year program is helping to identify future trends and equip the industry to enhance its value to society in the midst of emerging societal, economic, technological and regulatory issues. Bayer's goal with Vision 2020 is to imagine an improved future for the industry and work together to make that future a reality.
Business Tools: From mobile apps to unique sales materials, Bayer offers PMPs useful tools that make doing business easier and more efficient. The Bayer Pest Portal app, already available on the iOS platform, will be available on Android platforms in early October and will also include enhanced mobile functionality and user experience features. Enhancements include the ability to print content using AirPrint; the option to share location data to access distributor, sales rep and weather information based upon current location; the ability to subscribe to receive notifications and updates through the app; and an updated rate calculator to now include granular products. This enhanced tool is all about delivering exactly what PMPs need to simplify their services, stand out and achieve success.
Professionals wishing to take advantage of these resources should visit www.backedbybayer.comand register to begin receiving benefits of the Backed By Bayer platform.