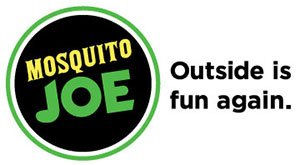 VIRGINIA BEACH, VA—Mosquito Joe, a mosquito control treatment company serving residential and commercial customers nationwide, has hit a franchising milestone, signing its 100th territory this year. This landmark achievement comes as the company celebrates its second year in franchising, positioning the brand to finish 2014 with strong momentum after exceeding its yearly growth goals.
"In 2013 we sold our first territory, and we're thrilled to be celebrating our 100th territory less than two years later; this is a tremendous accomplishment for Mosquito Joe," says Mosquito Joe CEO (aka Head Joe) Kevin Wilson. "We're thrilled by the response we've seen with our proven business model and look forward to moving into new markets in the future."
Mosquito Joe has grown its franchise system at record pace. The brand's original goal was to sell 51 territories in 2014, however Mosquito Joe already topped its goal by 12, rounding out its new territories sales to 63. Mosquito Joe has also surpassed its overall lofty goal of selling a total of 90 territories by the end of 2014; the brand exceeded that target, selling a total of 102 territories since its inception.
The 100th territory will open in the Dallas – Fort Worth area of Texas by entrepreneurs Todd and Rhonda Cheatham, who credit the brand's ongoing success to strong franchisee support and exceptional customer service.
"We're very excited to be joining Mosquito Joe and celebrating this major accomplishment with the entire team," says Todd Cheatham. "The brand has a positive effect on so many people and we're looking forward to providing such a beneficial service to our community."
Currently Mosquito Joe has locations across 21 states, demonstrating that the seasonal concept works across climates, from northern Minnesota to the most southern tip of Texas and Florida. In 2015, the brand will continue expanding into new states across the country, including California, which has been terribly affected by West Nile virus this year. Additionally, the company will continue to build-out existing states with a focus on Texas, Florida, Georgia and Tennessee.