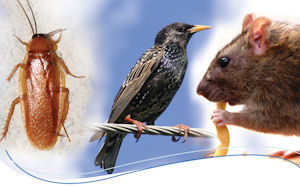 HUNTINGTON STATION, NY—The IPM in Food Plant Seminar will take place June 3-4, 2015, at the Hershey (Pa.) Lodge.
RK Pest Management and AIB International are bringing together industry experts to share their knowledge with those interested in improving understanding of science-based pest management strategies and advancing their integrated pest management (IPM) programs. Listen to and  talk with the industry leaders in a relaxed atmosphere to get your questions answered.
IPM practitioners currently working in or looking at getting involved with the food industry will benefit from this seminar. What are the current regulatory trends, strategies for insect management and third-party audits that will affect your program?
Whether you are a manager or technician, this course is structured to provide you the information you need to make the right decisions.
In addition, visit with vendors from the leading suppliers of pest management materials to find out what is new and talk with them about your unique challenges. A hospitality suite will be available on the first night of the seminar to allow for relaxed and open discussion with presenters and other participants to enhance your learning experience.
This seminar will be approved by state agencies for pesticide applicator recertification and continuing education units (CEUs). Click here for details.