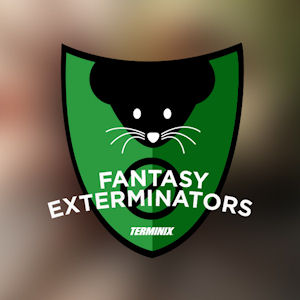 MEMPHIS, TN—Terminix has launched the first-ever Terminix Fantasy Exterminator League, based on real data from 10 Terminix service professionals across the country. Now through Dec. 14, fantasy sports fans across the nation can draft their own team of pest control pros for a chance to win a $5,000 Big Game Giveaway. And to help promote this unique fantasy league, the experts in pest control have enlisted a renowned fantasy football expert, bestselling author and national sports TV personality, Matthew Berry.
"I thought I had seen every kind of fantasy league, and then Terminix came up with Fantasy Exterminator League," says Berry, who explains the rules of the contest in the Terminix Fantasy Exterminator League introduction video. "Like millions of other fantasy fanatics, I love playing any kind of fantasy league, especially if there are prizes. In this league, players draft a team comprised of Terminix's lineup of rodent-removing service professionals — they're the best in the country — and whoever's team of professionals has the most captures over the course of the contest, wins."
"Our service professionals are just as hardcore as football players, but instead of the goal line, they're dedicated to defending your home," says Steve Good, vice president of sales for Terminix. "We're excited for consumers to get out there and draft their team for a chance to win big this season."
To enter, visit www.terminix.com/fantasy before 11:59 p.m., CST on Dec. 14, 2014** and select three real Terminix service professionals, each representing a different state. While there, research player stats and watch Berry's introduction and explanation of the rules. Track your roster's week-to-week stats online and receive updates on your team via email. Weekly rankings will be based on real Terminix data, as teams will earn points based on the representative state for each Terminix service professional that receives the most customer calls requesting Terminix's rodent and small wildlife services.
On Jan. 12, 2015, Terminix will announce which team owner has racked up the most points. One winner will receive a Big Game Giveaway to add to the celebration on Feb. 1. The prize package will include the following to host the ultimate viewing party: a 70″ SHARP AQUOS Q+ Series HDTV (Model: LC-70TQ15U), a Bose CineMate 130 Home Theater System (Model: CineMate 130), two La-Z Boy James Collection Rocker Recliners (SKU 5213440) and a $500 American Express gift card for catering services at the party. Total Prize Package Approximate Retail Value ("ARV"): $5,000. In the case of a tie, the top-ranked teams will face off in a random drawing.