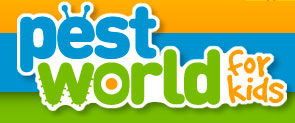 FAIRFAX, VA—The Professional Pest Management Alliance (PPMA), which serves as the public outreach arm of the National Pest Management Association (NPMA), has unveiled a new game section on its children's website, PestWorldForKids.org. This marks the completion of an extensive design overhaul to the educational hub that began last year.
"When PestWorldForKids.org was redesigned, the original games no longer functioned across all platforms for the average user," says Missy Henriksen, executive director for PPMA. "Since the games have always been a favorite feature on the site among both kids and teachers, the next phase in the process was to update the most popular games and introduce new, interactive gaming options for children in grades K through 8."
PPMA worked with a third-party game developer to design three new games to help children learn about bugs, understand what makes them pests and attracted to homes, and how to effectively handle certain pest problems.
• Bug Builder is an elementary game where players can build their own bug species by combining different body parts and adding fun accessories like sunglasses and hats.
• Sort the Bugs features four games in one that test players' ultimate pest control skills, as they race against the clock to get rid of specific pests.
• Crush That Bug is a more challenging puzzle game where players are tasked with matching three or more pests in any direction to prevent an infestation.
In addition, PPMA converted three existing games – Pest Detective, Pest Rangers and Archibald's Adventure – from Flash to HTML5 design to ensure compatibly with both desktop computers and mobile devices.
"Not only are these games a great activity for children to play after school or on the weekends, but they are also a valuable tool for teachers to incorporate into lesson plans and use inside the classroom," says Henriksen. "Whether at home or school, we are thrilled to provide children with a fun, safe environment to play, learn and explore the world of bugs, rodents, wildlife and all things pests."