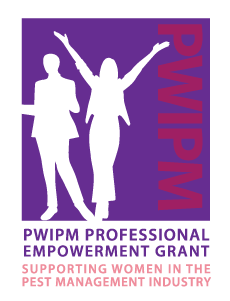 FAIRFAX, VA—The National Pest Management Association's (NPMA's) affiliate organization Professional Women in Pest Management (PWIPM), is now accepting nominations for the annual Professional Empowerment Grant.
This grant will be awarded to one female who is interested in advancing or securing a career in pest management. It may be used by the recipient to defer costs related to advancing her career or education in the pest management industry.
In addition to a maximum grant of $2,000, the recipient of the award will also receive $500 toward travel expenses to attend the NPMA's PestWorld in Nashville in October 2015.
Nominations may be submitted at www.npmapestworld.org/about/pwipm/index.cfm. The deadline for submission is Aug. 1, 2015.