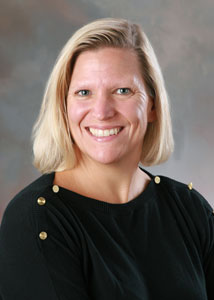 Andrea Massey-Farrell, president and CEO of the Harvey and Carol Massey Foundation Inc., has been appointed to the Florida Board of Managers of the Nemours Foundation.
The Nemours Foundation is a non-profit organization created by Alfred I. DuPont nearly 80 years ago. Its mission is to restore and improve the health of children through programs not readily available. The Foundation owns and operates the Nemours Children's Hospital in Lake Nona's Medical City, Nemours Children's Specialty Care locations in Delaware, Florida, Pennsylvania and New Jersey, and the Nemours/Alfred I. DuPont Hospital for Children in Delaware. Overall, the medical facilities treat more than 300,000 children annually.
"As a mother of two young boys and an aunt to eight nieces and nephews, Andrea is intimately aware of how childhood illnesses can impact a family," says Harvey Massey, chairman and CEO of Massey Services. "Her involvement with the Nemours Foundation and its mission to provide high-level medical care for so many young lives is an expression of her commitment to the health of future generations."
Massey-Farrell also serves on several additional boards, including Orange County CRC Governing Board, the Rollins College Hamilton Holt School Advisory Board, the Orlando Shakespeare Theater Board of Trustees, the Winter Park YMCA Family Center Board and the Winter Park Chamber of Commerce Board. She is a 2011 winner of the Woman of Distinction award presented by Girl Scouts of Citrus Council, and was also a 2012 nominee for the Orlando Business Journal's Women to Watch award.