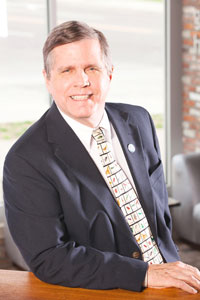 Industry expert Ron Schwalb, BCE, ACE, has accepted the role of corporate technical director for U.S. Pest Protection Inc., based in Nashville.
"Ron has gained a respected name in the field due do his distinctive achievements, and we are excited to bring his skills to the U.S. Pest staff and the Middle Tennessee community," says President Erica Brister. "At U.S. Pest, we are very serious about growth and continuing to provide the best pest management to all the communities we service."
Schwalb is recognized as a Board Certified Entomologist (BCE) with a specialty in Urban Pest Management through the Entomological Society of America (ESA)
. Additionally, he has obtained the Associate Certified Entomologist (ACE) designation to reflect his practical experience in the industry.
With more than 35 years of industry experience, he has held numerous positions including pest management company ownership, as well as management, operations and technical positions. Schwalb is an East Tennessee State University alumnus and completed additional post-graduate work in entomology at the University of Florida.
"I am very excited about the opportunity at U.S. Pest. This company has an excellent reputation, exceptional employees, provides quality service and is growing at a rapid pace. I hope to contribute to that growth and look forward to the challenge," he says.