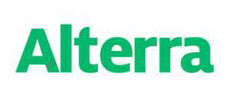 Alterra Pest Control, Provo, Utah, recently announced expansion this spring into five additional states: Nevada, Kentucky, Pennsylvania, Delaware and New Jersey. This expansion includes the metro areas of Las Vegas, Cincinnati, Dayton, Philadelphia, Trenton and Cherry Hill. With more than 200,000 customers serviced, Alterra is set to reach 300,000 customers by fall 2015.
"Our goal is to provide customers with a first-class experience," says President Vess Pearson. "To do this, we attract a special individual to serve our clients, and provide him/her with a unique culture, comprehensive training programs and management opportunities across the country."
In 2014, Alterra was awarded Utah's No. 2 Startup to Watch by Utah Valley BusinessQ. In April, Alterra CEO David Royce was listed as an Ernst & Young Entrepreneur of the Year finalist.
Founded in 2012 and having expanded into more than 1,300 cities, Alterra is a member of the U.S. Environmental Protection Agency's (EPA's) Pesticide Environmental Stewardship Program. Alterra has also partnered with the United Nations' nonprofit Nothing But Nets, and dedicates a portion of company profits annually to send insecticide-treated bed nets to help save the lives of millions from malaria in underdeveloped countries.