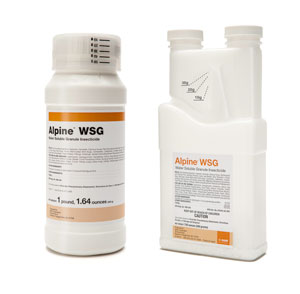 Alpine WSG Water Soluble Granule Insecticide from BASF has been approved for use in California. Pest management professionals (PMPs) operating in the state can now use the insecticide to control a variety of pests indoors and outdoors, including ants, bed bugs, German cockroaches, fleas and house flies.
In addition, the product has received new, expanded labeling for food-handling areas — giving pest PMPs greater flexibility to control German cockroaches, the primary insect pest in commercial kitchens.
"This is great news for the many PMPs who have already adopted Alpine WSG insecticide for residential ant control," says Brian Mann, BASF marketing manager. "PMPs can now expand their use of Alpine WSG to restaurants and food processing areas with confidence."
Undetectable to cockroaches, Alpine WSG insecticide doesn't displace or repel them from their harborages, allowing for cockroaches to cross or rest directly on treated surfaces. Alpine WSG insecticide does not interfere with baiting treatments, which enables more effective cockroach control.
BASF is also now making the Alpine WSG insecticide available in a new 200-gram tip-and-pour bottle. For PMPs who use 500 gram bottles, a supplemental label is available in all states except California. The additional container size gives PMPs a more affordable and convenient option to meet a wider range of business needs.