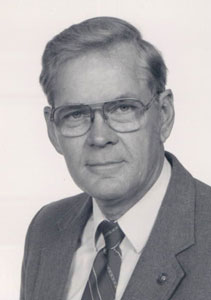 James Gire, 87, died March 30, 2015, with a military burial planned for May 16. He was the former owner of Gire Protective Service in Charleston, Ill. Gire founded the firm as Old Faithful in the mid-1960s, after an 11-year career as a high school science teacher.
In 1967, Gire made national news "when he discovered and identified thousands of brown recluse spiders hiding inside Eastern Illinois University's Laboratory School," according to the Journal Gazette & Times Courier. "The brown recluse… was believed to be a Southern state arachnid and had never been seen in Illinois. [Gire] used the brown recluse as his thesis for his master's of science degree at Eastern Illinois University."
Other career highlights included installing one of Cole County's first fallout shelters, designing evacuation plans for municipalities (in his role as hazard analyst for the Illinois Civil Defense program), and becoming a charter member of the Wood Real Estate Agency.
To read more about Gire and to leave online condolences, click here.