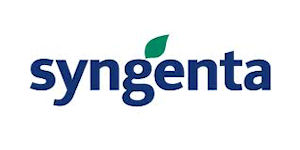 Syngenta Professional Pest Management (PPM) is improving its current product offerings with new, larger package sizes of Demand CS insecticide and Tandem insecticide for pest management professionals (PMPs). These packaging sizes can provide cost-savings for PMPs, particularly for those looking to service their large-volume accounts.
The packaging additions include the Demand CS master shipper, a single case that contains 24 quarts of Demand CS, and Tandem in a 2-quart bottle. These new sizes join the existing line of packaging options, providing PMPs with a more comprehensive selection of product sizes to best suit their specific business needs.
"Syngenta PPM understands PMPs want a variety of product options for their businesses that can help them service both small- and large-volume accounts," says Gregg Wisniewski, marketing manager for Syngenta PPM in North America. "These packaging innovations for Demand CS and Tandem give PMPs flexibility within their businesses, regardless of their service intervals."
The Tandem 2-quart bottle also counts as a qualifying product for the 2015 Syngenta PestPartners™ 365 program. PMPs who qualified for the program by April 30 can purchase quantities of the Tandem 2-quart bottle and earn rebates for the remainder of the calendar year. To learn more about rebate earnings, visit PestPartners365.com and view the program sheet.
"Syngenta PPM is committed to providing PMPs with the products and support they need, so they can give their customers the best possible results," says John Dombrosky, head of marketing for Syngenta PPM, Americas. "The Demand CS master shipper and Tandem 2-quart bottle are designed to do just that, by offering flexibility, value and control that PMPs and their customers expect."
Demand CS is formulated with iCAP technology, developed by Syngenta PPM, and can control more than 30 pests, including ants, cockroaches, bed bugs, mosquitoes, ticks and more. Microcaps of multiple sizes release the active ingredient lambda-cyhalothrin over time for immediate and residual control for up to three months. Even when used at its low use rate, Demand CS can deliver more than 10,000 microcaps per square inch of coverage for greater control.
Also featuring iCAP technology, Tandem provides quick knockdown and long-lasting "cupboard-to-curb" control of more than 90 insects. Tandem combines the power of two active ingredients, lambda-cyhalothrin and thiamethoxam, to provide a double assault on pests with one product. In addition, application flexibility allows Tandem to be used indoors for residential and commercial areas and outdoors for perimeter or spot treatment to control general pests, as well as for full-yard treatments to control turf pests.