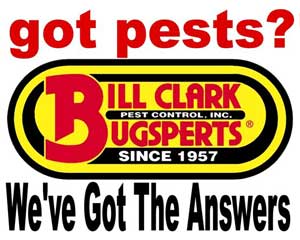 Dr. Bart Foster has joined Bill Clark Pest Control, Beaumont, Texas, as technical and training manager. Foster has spent 11 years in the pest control industry, and earned both his bachelors and doctoral degrees in entomology from Texas A&M University. As a graduate student, he was involved in termite control research and served as a teaching assistant for several entomology courses.
Foster previously worked for Bill Clark Pest Control from 2003-2010, and worked in pest management in the Houston area until earlier this year. "We are glad to have him back, and feel that he can make our Bugspert team stronger as we grow into the future," says General Manager Josh Smith. "It is a rare opportunity to be able to have a Ph.D. entomologist on staff."
Foster is married to Betty Grafe and has two daughters and two sons.