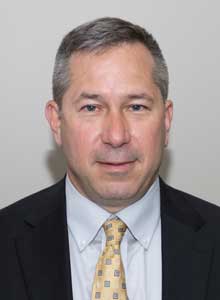 The Tranzonic Cos. have promoted Tom Friedl to president and CEO. Tranzonic, parent company to HOSPECO and headquartered in Cleveland, manufactures and distributes cleaning, maintenance and personal protection products. The company has been in business for more than 90 years.
Friedl has been with the company for 20 years and, previous to that, served as an outside accounting consultant to Tranzonic. Throughout his tenure, he has held executive leadership positions in sales, finance, information systems and procurement. Most recently, he served as the general manager of HOSPECO.
Ken Vuylsteke, outgoing Tranzonic president, will no longer direct day-to-day operations of the company but will remain active on the board.
"Ken has been a terrific leader, one of the best I have worked with in 40 years of holding executive positions," says John Garfinkel, executive director of ISSA, the Worldwide Cleaning Industry Association. "We are delighted to continue that relationship with Tom Friedl. Tom brings extensive senior executive experience to our industry."
"It's been my great pleasure to be a part of Tranzonic's growth for two decades as we have become a leader in the market," says Friedl. "I look forward to working closely with the management team to lead the charge further forward."
Founded in 1919, HOSPECO manufactures cleaning and protection products serving the "away from home" marketplace made up of janitorial, industrial supply, foodservice, healthcare and hospitality. Its complete bundle of products includes air care, feminine hygiene, toilet seat covers, wiping cloths, gloves, safety products, and sorbents, which are sold by more than 1,200 independent distributors. It is also a premier converter of non-woven wipers. HOSPECO is proud to be a charter member of ISSA.