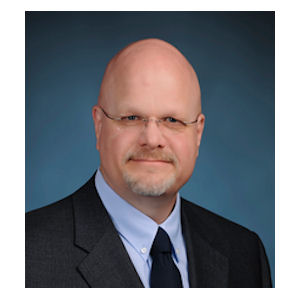 Pest Management Professional (PMP) magazine is proud to announce that Technical Editor Dr. Stuart Mitchell has been awarded Diplomate status with the American Board for Certification in Homeland Security (ABCHS). The status is awarded based upon contributions to the CHS program (5 levels), homeland security efforts (in Mitchell's case, public heath issues), and governmental contributions.
"I had to test for my CHS, but no test is required for diplomate status, it's an award of merit," explains Doc, noting that it's a lifelong designation as long as he's in a member of ABCHS in good standing.
These aren't the only letters that rightfully fall after Doc's name. Officially, he is:
Stuart Mitchell, DO, PsyD, PhD, MPH, FAAIM, BCIM, BCAAFP, CTN, FAIHCP, SMC-C, DABFE, CMI, AAMCIEH, BCE, ABCHS. How does one break down all this alphabet soup? Well, he is an observing physician, Board Certified and a Fellow of Integrative Medicine, Board Certified in Family Medicine, Diplomate of the American Board of Forensic Examiners and a Certified Medical Investigator.
In addition, he is an Accredited Associate Member of the Chartered Institute of Environmental Health (UK) and Board Certified in Urban, Industrial, Medical, and Veterinary Entomology. Dr. Mitchell has been in the pest management industry since 1982, and has served as a technical specialist, technical director, consultant, expert-witness, columnist, author, lecturer, speaker, technical director for the National Pest Management Association (NPMA), and BCE Director in 2009. He serves as principal technical specialist for PestWest Environmental Science, Sarasota, Fla., and of course, technical editor for Pest Management Professional.
Requirements for receiving the diplomate status, per the ABCHS webpage, include:
The certificant/candidate must observe the precepts of truthfulness, honesty, and integrity.
The certificant/candidate must be faithful, competent, and diligent in discharging their professional duties.
The certificant/candidate must safeguard confidential and privileged information and exercise due care to prevent its improper disclosure.
The certificant/candidate must not maliciously injure the professional reputation or practice of ABCHS, colleagues, clients, or employees.
The certificant/candidate must not have any record of disciplinary action or currently be under investigation from any state, province, territory, or certification board. Certificants/candidates will immediately notify ABCHS of all changes in status of all such actions keeping the Association's knowledge current.
The certificant/candidate must not misrepresent or overstate their credentials, education, training, or experience.
The certificant/candidate must be forever cognizant of the importance of their role and conduct themselves only in the most ethical and professional manner at all times.
The certificant/candidate will be aware of, and comply with, all ABCHS policies and procedures including rules concerning the appropriate use of ABCHS certification marks and the proper representation of ABCHS credentials. Lack of awareness or misunderstanding of an ABCHS policy or procedure does not excuse inappropriate or unethical behavior. The ABCHS certificant/candidate will not knowingly participate in, or assist in, any acts that are contrary to ABCHS policies and procedures.
The certificant/candidate must provide accurate and truthful information to ABCHS concerning all certification related eligibility information, and must submit valid application materials for fulfillment of current certification and recertification requirements.
The certificant/candidate must maintain the security, and prevent the disclosure, of ABCHS certification examination information and materials.
The certificant/candidate must report possible violations of the ABCHS Code of Conduct to the appropriate ABCHS representative(s) pursuant to the ABCHS Ethics Case Procedures.
The certificant/candidate must cooperate fully with ABCHS concerning the review of possible ethics violations and the collection of related information.
The certificant/candidate must agree to uphold the ABCHS Code of Conduct. Disciplinary action can be taken, up to and including revocation of ABCHS certification pursuant to the ABCHS Ethics Case Procedures, for failure to comply with the ABCHS Code of Conduct.