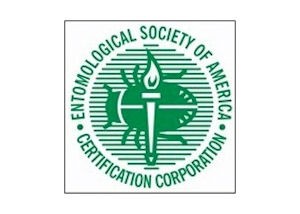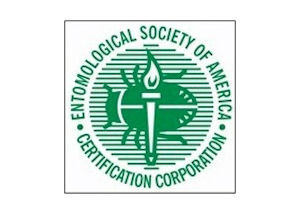 The Entomological Society of America (ESA) Certification Corp. offers two certification programs, the Associate Certified Entomologist (ACE) and the Board Certified Entomologist (BCE).
For June 2015, the organization welcomed the following new class of certified professionals (for a list of the previous class, click here):
Safe Home Pest Control, West Palm Beach, Fla.
Gemtek Pest Control, Boise, Idaho
Arrow Exterminators Inc., Broken Arrow, Okla.
Boddie Pest Management, Los Angeles, Calif.
Expert Pest Management, Boardman, Ohio
First Rate Solutions, Inc., New Windsor, N.Y.
Central Pest Control Ltd. of Red Deer, Alberta, Canada, is now QualityPro Canada Certified.
Safe Home Pest Control of West Palm Beach, Fla., is now offering GreenPro Certified Service.