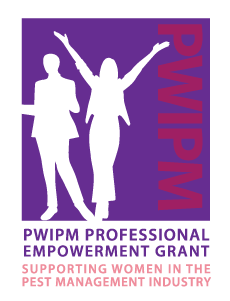 The National Pest Management Association's (NPMA) affiliate organization Professional Women in Pest Management (PWIPM) has extended the deadline for submission for its annual Professional Empowerment Grant to Aug. 15.
The grant awarded will be a minimum of $1,000 and includes $500 toward travel expenses to attend NPMA's annual convention and expo, PestWorld, in Nashville, Oct. 20-23, 2015. It will be awarded during the Professional Women in Pest Management reception at PestWorld.
Submission requirements can be found at NPMAPestWorld.org/about/PWIPMGrant.cfm.  The grant recipient will be notified by Sept. 1, 2015.