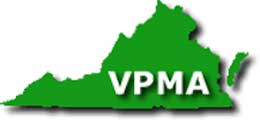 The Virginia Pest Management Association (VPMA) has released the agenda and registration brochure for its 10th Annual State Technical Meeting (STM), taking place Sept. 23-24 in Richmond, Va. The STM is structured to provide a full day of business management training, followed by a full day of technical training by nationally renowned speakers.
The business management day, Sept. 23, will be kicked off by Keynoter Billy Tesh (Pest Management Systems Inc.), the National Pest Management Association's (NPMA's) Immediate Past President, who will discuss how to use technology to influence your bottom line. He is joined by human resource management consultant Dr. Sandy Seay (Seay Management Consultants), who will share his insight on how to hire and retain good employees.
One of the most popular session formats at the STM has been the pest management professional (PMP) Panel. A panel of PMP members, led by Brian Delaney (ProTech Pest Control of Virginia), VPMA's treasurer, will address the issue of budgeting. Do you have to do it? How do you do it? This panel will provide the opportunity to learn from colleagues in the trenches.
Leah Hazelwood (Go-Forth Pest & Lawn) will provide digital marketing strategies to put your plans in action. Dr. Wayne Surles (WS Associates, LLC), draws from his experience working for chemical companies and the Virginia Department of Agriculture and Consumer Services' (VDACS') Office of Pesticide Services (OPS) to provide a look at the past and future of pesticides, and the role of education and risk management in our industry. Finally, Dr. Richard Kramer (Innovative Pest Management) finishes out the business management day with a look at developing pest management programs for sensitive accounts. The demand for technical proposals that demonstrates your ability to perform services with very limited use of pesticides has increased significantly. This session will prepare you to answer this demand with appropriate proposals.
The Technical Day on Sept. 24 delves into technical issues and prepares technicians, sales staff, administrators and managers alike for the changes ahead for our industry. Keynoter Dr. Nancy Hinkle (University of Georgia) will break open the issue of your customer's invisible bug infestation – often called delusory parasitosis. She will also present a session on fleas, which remain a serious concern for homeowners and their pest management partners. Another first-time presenter at the STM, Dr. Susan Jones (The Ohio State University) will provide the latest research insights into termite biology and control.
Kramer will return for the technical day to discuss rodent management strategies in the urban environment. He will discuss the mode of action and toxicology of rodenticides from the perspective of new labeling requirements.
Cockroaches remain a pest that pose significant health risks. PMP Hall of Fame inductee Dr. Phil Koehler (University of Florida), a popular repeat STM presenter, will join VPMA for its meeting's 10th anniversary year to discuss new baiting methods for cockroach control. As a double-hitter presenter, he will also talk about bed bug integrated pest management (IPM).
Rounding out the lineup of presenters are Liza Fleeson (VDACS-OPS) with a comprehensive look at state and federal regulatory changes, and Molly Stedfast (Virginia Tech Urban Bed Bug and Pest Information Center), with the latest information available to consumers and PMPs in Virginia.
"VPMA can provide this caliber of speakers as a result of the generous sponsorship provided by supplier members of the association," says Nick Lupini, Education Committee Chair. "The highest level of sponsorship is provided by BASF, Bayer, BCS Website Services, Bell Labs, Dow Agrosciences, FMC, Forshaw, Residex, Syngenta and Univar."
In addition to these "Gold" sponsors, VPMA reports dedicated sponsorship by "Silver" sponsors: Allergy Technologies, AP&G Catchmaster, Ensystex, J.T. Eaton, Liphatech, Nisus, Target Specialty Products, Therma-Stor and Zoecon.
All of VPMA's education sponsors will be in the exhibit hall at the State Technical Meeting.
"Since its inception, this meeting has been touted as the premier training event in Virginia," says VPMA President Beth Duncan. "Certainly, our industry has changed much over the past several years, and this meeting and the topics that are addressed during it, have changed right along with the pest management climate."
For more information, visit VAStateTechMeeting.com.