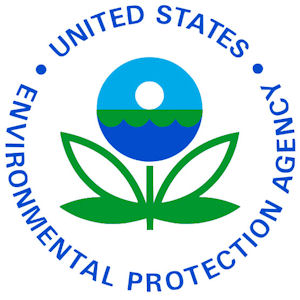 Last week, the U.S. Environmental Protection Agency (EPA) released a pre-publication rule. Weighing in at 280 pages, it proposes stronger standards for commercial and private pesticide applicators who apply restricted-use pesticides (RUPs). Such standards include testing, certification and continuing education. The National Pest Management Association's (NPMA's) Policy Team is continuing to analyze the proposal, but has pulled out eight highlights for pest management professionals:
Additional training and certification requirements will be implemented for aerial application, soil fumigation and non-soil fumigation.

All persons, certified applicator or person working under their direct supervision, must be 18 to apply RUPs.

Additional training and certification requirements will be implemented for non-certified applicators working under direct supervision of a certified applicator, including training and/or passage of the core exam.

Added responsibilities for certified applicators supervising a non-certified applicator applying RUPs, including being certified in the category of the application being performed by the non-certified applicator, and being available for direct communication, either on site or via cellphone, two-way radio, or other mechanical device.

Commercial applicators will be responsible for maintaining training records of non-certified applicators for two years.

Standardizing requirements for certification exams, including the requirement of a proctor and mandating all exams be closed-book, in addition to identification procedures.

Instituting standard based recertification requirements for commercial applicators every three years, including  six continuing education units (CEUs) for core application and six CEUs per specific category.  Applicators must earn half of the required CEUs in the 18 months preceding expiration.

States will be required to provide information about state requirements and procedures for reciprocity.
"In some states, many of the above changes are already mandated," the NPMA Policy Team pointed out in a statement to members. "EPA specifically noted this fact, and has proposed the heightened standards to provide a more unified regulatory scheme under [the Federal Insecticide, Fungicide and Rodenticide Act, or] FIFRA. States that are below the proposed minimum standards will be required to raise the minimum standards in their state plans."
The NPMA Policy Team is meeting with EPA officials this week, and will be working closely with state regulatory officials throughout the nation to analyze the impact.
At press time, the proposed rule had not been published in the Federal Register. When it does, however, EPA will accept public comments on the proposed rule for 90 days at Regulations.gov under docket number EPA-HQ-OPP-2011-0183.
Resources
Click here for a copy of the proposal and more information about certification for pesticide applicators.
Click here for a comparison reference chart created by the EPA outlining the changes in the proposed rule.
Click here for an analysis on how this will affect the professional landscaping industry.