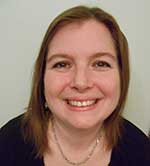 Readers, we need your input for PMP magazine's first-ever Sticky Traps Survey. If you haven't already, share your insights about why and how your use glue boards at your accounts. Everyone who completes the Sticky Trap survey between now and Sept. 1 will receive complimentary copies of both Harvey Goldglantz's Marketing Matters and Lloyd Smigel's Bug People to Business People books.
The survey should take less than 10 minutes to fill out, and the results will be shared in our October show issue. Here's the link: https://www.surveymonkey.com/s/8JWLHHX
Thanks in advance for your participation!