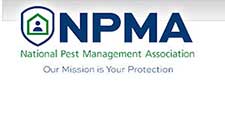 Earlier this month, the National Pest Management Association (NPMA) compiled its database of state-specific bed bug laws and rules into a downloadable PDF. Visit NPMAPestWorld.org/State_Bed_Bug.pdf to download the file.
The last time the database was thoroughly updated was in 2013. The compilation will also be posted on EPA.gov, at the request by the U.S. Environmental Protection Agency (EPA) for an updated version.
As the NPMA summarized in its Aug. 14 "Policy Week in Review" email to members, 23 states have passed or enacted bed bug-specific legislation or rulemaking: Alabama, Arizona, California, Florida, Georgia, Illinois, Iowa, Kansas, Maine, Michigan, Minnesota, Nebraska, Nevada, New Hampshire, New York, Ohio, Oregon, Pennsylvania, Rhode Island, South Dakota, Texas, West Virginia and Wisconsin.
"This compilation of bed bug laws in the 50 states only includes those states that specifically include 'bed bug' in their statutory or regulatory scheme," notes NPMA Chief Industry Relations Officer Andrew Architect. "Liability imposed on landlords and tenants concerning bed bugs continue to vary from state to state, regardless of whether 'bed bug' laws have been implemented. This is due to the implied warranty of habitability. Innkeepers may also have a heightened duty depending on state law. Therefore, this list is a reference point, but neither an exhaustive nor definitive list of how each state may handle a bed bug incident."