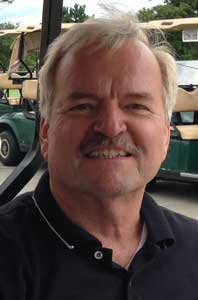 Wil-Kil Pest Control has named Anthony Kruszewski as regional manager. In his new role, Kruszewski will oversee all operations and business development, as well as residential and commercial services, for customers in Chippewa Falls and Eau Claire, Wis., markets as well as Minnesota.
In his almost 20 years of pest management experience, Kruszewski has held executive, regional and operations management positions in three countries, including China, the United Arab Emirates and the Bahamas. In the United States, Kruszewski has brought his customer-centric pest management approach to Florida, Georgia and Maryland.
"Tony's extensive pest management experiences, both globally and in the U.S., give him an extremely unique set of expertise to draw from as a Wil-Kil regional manager. We look forward to seeing the impact his diverse skill set will have on our customers," says Dale Bauerkemper, vice president and general manager of Wil-Kil Pest Control. "On behalf of the entire Wil-Kil team, I'm excited to welcome Tony to the Wil-Kil family."
Kruszewski attended Maryville College in Maryville, Tenn. He also obtained his urban entomology certification from Purdue University.