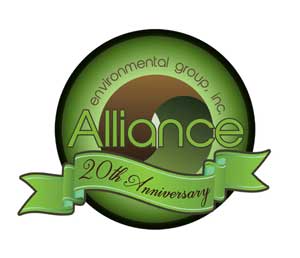 Alliance Environmental Group, based in Azusa, Calif., is celebrating 20 years in business. It was founded in October 1995 by brothers Joe and Jeff McLean as a two-man company offering asbestos removal services in Southern California.
Originally based in Covina, the McLeans found early success and grew steadily over the years, adding mold removal to their list of services in 1999. They opened a second office in San Diego in 2001. By 2002, Alliance Environmental had 50 employees, 12 crews and relocated its headquarters to Azusa. The company will commemorate the 20th anniversary with open house events at several of their offices.
"It is an honor to stand with my team and celebrate 20 years in the environmental services industry," says Joe McLean, CEO. "I look forward to continuing our role as an industry leader and innovator to meet the current and future needs of our clients."
Today, Alliance Environmental has nine offices, 450 employees and 150 crews throughout California, with plans to open additional offices in other states over the next few years. Having completed four strategic acquisitions over the years, Alliance Environmental now offers a full range of environmental and indoor air quality services, including asbestos, lead, and mold abatement; air and HVAC duct cleaning; heat treatment for pest control; structural pasteurization; demolition; emergency response; infectious control; fire cleanup; kitchen exhaust hood cleaning; dryer vent cleaning; and power washing.
Among other licenses and certifications, Joe McLean is a certified Pest Control Branch 2 Field Representative. Both he and Jeff are certified in ThermaPureHeat Levels I and II. Joe also holds Level III certification.