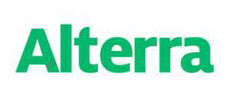 Alterra Pest Control Services serviced its 300,000th customer in August. The company says it has broken pest control industry records, providing service to 1,300 cities across the United States after only three years of business.
"300,000 is a massive landmark and we truly are excited!" says Heath Avery, Alterra director of operations. "The truth is that we have an incredible tribe of employees who work harmoniously together with our company core values at the forefront of each decision they make. We care deeply about our customer and employee satisfaction, and aim to increase the quality of life for everyone involved. In short, we gain a lot out of making people happy."
Alterra, which was founded in 2012, is committed to the community. The company supports the United Nations' Nothing But Nets initiative, which provides bed nets to those in countries where malaria is prevalent, and is also a member of the Environmental Protection Agency's Pesticide Environmental Stewardship Program.