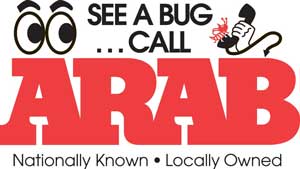 Andrew and Rhonda Vita recently purchased Logan, Ohio-based Lewellen's Services Inc. The business, owned and operated by Bob and Gloria Lewellen since 1981, changed hands smoothly.
Bob Lewellen approached the Vitas about running his business after his retirement. However, he explains, "Andrew told me he didn't want to run the business because he was interested in buying it, so we sold him the business." The Vitas had been longtime customers of Lewellen's, and also had been selling pest control materials on their own for 32 years.
Andrew Vita, who began his industry career as a Torco Termite and Pest Control technician, says he and Rhonda are happy with their relocation from Columbus: "Logan is a great place, and the Hocking Hills is a beautiful area, so we are delighted that we have had the opportunity to relocate here."
In addition to its pest management service, branded as Arab Pest Control, Lewellen's Services Inc. sells cases and jugs of water, as well as coffee makers. The Vitas have 12 employees.