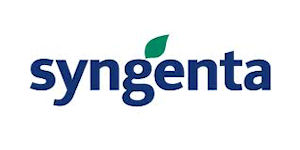 Syngenta Professional Pest Management (PPM) has launched new Twitter and YouTube accounts. Both social media platforms will offer timely information to help solve the business challenges pest management professionals (PMPs) face every day in residential, commercial and farm pest control.
PMPs, channel partners, customers and media can follow Syngenta PPM on Twitter at @SyngentaPest and subscribe on YouTube.
"With Twitter and YouTube, we can quickly share alerts, reminders and recommendations, so PMPs can get the information they need without interrupting their work schedule," says Pat Willenbrock, head of marketing, Professional Pest Management, for Syngenta in North America. "Social media is an excellent platform for thought leadership, and we are looking forward to joining the industry conversation."
@SyngentaPest provides a mix of educational industry articles and news, technical advice, product information and company updates. Followers are encouraged to join in the conversation by sharing experiences and replying to tweets with questions and feedback. Additionally, the new YouTube channel hosts informational videos to learn more about Syngenta PPM and its product portfolio. Both accounts link to the Syngenta PPM website, which provides additional tools and resources, including tailored assurance and business programs.